Don't want to pay for shipping when you or your recipient are here in town? No problem! When you place your order online, select Local Pickup from the shipping options menu and proceed to checkout.
Over The Rainbow Toys - Toys for the Mind and the Imagination!
April 26, 2020
We are heartened by the news that cases of the coronavirus in Alaska are far below the early projections, and our thoughts remain with those who have lost loved ones and those still fighting for recovery. We are cheered by the news that aspects of the economy will be allowed to reopen and that our city and state may soon be returning to something of the way of life we have always enjoyed.
We have given much thought to the decision to reopen our business to in-store customer traffic, and we have decided it is in the best interest and health of our staff, our customers, and our community to remain closed to the public and continue with serving our customers via phone and web site orders with curbside pickup.
This is not easy. We miss our customers, we miss the kids, we miss being part of your lives, your celebrations, your successes, your learning, your playing. But we know that the reason the numbers have remained low is because Alaskans have done what needed to be done, we hunkered down, we stayed home, kept our distance, washed our hands, and took care of ourselves. We feel it is best to stay the course for the time being, and not put ourselves and others at risk.
We will, of course, be watching closely and wishing the best for those businesses that are choosing to open, and hope that we will be able to join them soon. But for Over The Rainbow Toys, the best choice for us is to keep the store doors closed. We will continue to be here for you via phone and web, we continue to have limited staff in the store so hours will continue to be Monday – Saturday 10-6. We look forward to hearing from you and being part of your lives as best we are able. Thank you for your understanding and continued support, it means the world to us.
Stay safe, stay healthy, and remember to get out and play!
Janet
Effective March 23 until further notice
Over The Rainbow Toys
is closed to the public.
We are available for
phone and web site orders only.
Hours: Monday – Saturday 10am – 6pm Closed Sunday
Place your order here online, or give us a call. To pick up orders call 907-522-8184 and we will bring out your order.
Thank you for your understanding.
We remain profoundly grateful for the support of our community.
Welcome to Over the Rainbow Toys, your happy place to shop for toys in Anchorage! Thank you for choosing our Alaska business. Over the Rainbow has been locally owned and operated since 1993. Our expert staff is available in south Anchorage to serve you seven days a week!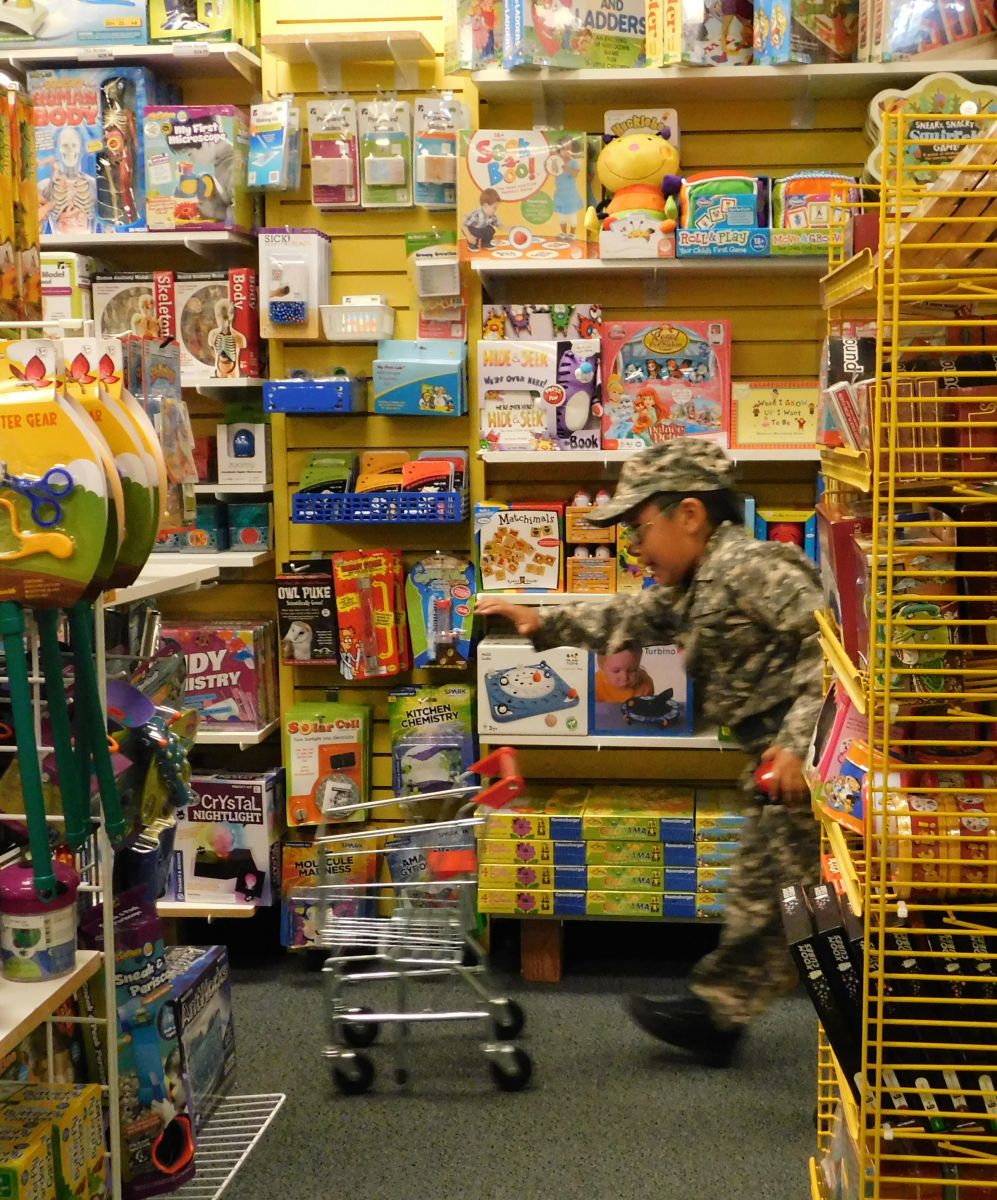 Here you can read about our business, learn about our unique services, and browse our on-line store. We only list some of our extensive in-store inventory online, so call us at (907)-522-8184 to find out if we have the special item you're looking for.
The team at Over the Rainbow can help you choose something just right for any child in your life and we offer a variety of other great services such as complimentary gift wrapping, priority shipping within the state of Alaska, and gift certificates in any denomination.
Our award-winning store is conveniently located in the Huffman Business Park next to the Huffman Post Office. We cater to all ages, from high-quality baby toys to games that will appeal to the whole family, including teens and adults. We specialize in open-ended toys and activities that nurture children's natural intellect and creativity. Visit or call us today to learn more about our unique selection and Alaska-focused services.