Over The Rainbow Toys - Toys for the Mind and the Imagination!
Effective March 23 until further notice
Over The Rainbow Toys
is closed to the public.
We are available for
phone and web site orders only.
Hours: Monday – Saturday 10am – 6pm Closed Sunday
Place ytour order here online, or give us a call. To pick up orders call 907-522-8184 and we will bring out your order.
Thank you for your understanding.
We remain profoundly grateful for the support of our community.
Store update, March 16, 2020
For the duration of the current Coronavirus health crises (which I will arbitrarily say as long as Anchorage schools are closed):
*Free shipping (in-state only) on orders over $50,
*Free deliveries in Anchorage on orders over $100
See more under the NEWS section of the site.
Welcome to Over the Rainbow Toys, your happy place to shop for toys in Anchorage! Thank you for choosing our Alaska business. Over the Rainbow has been locally owned and operated since 1993. Our expert staff is available in south Anchorage to serve you seven days a week!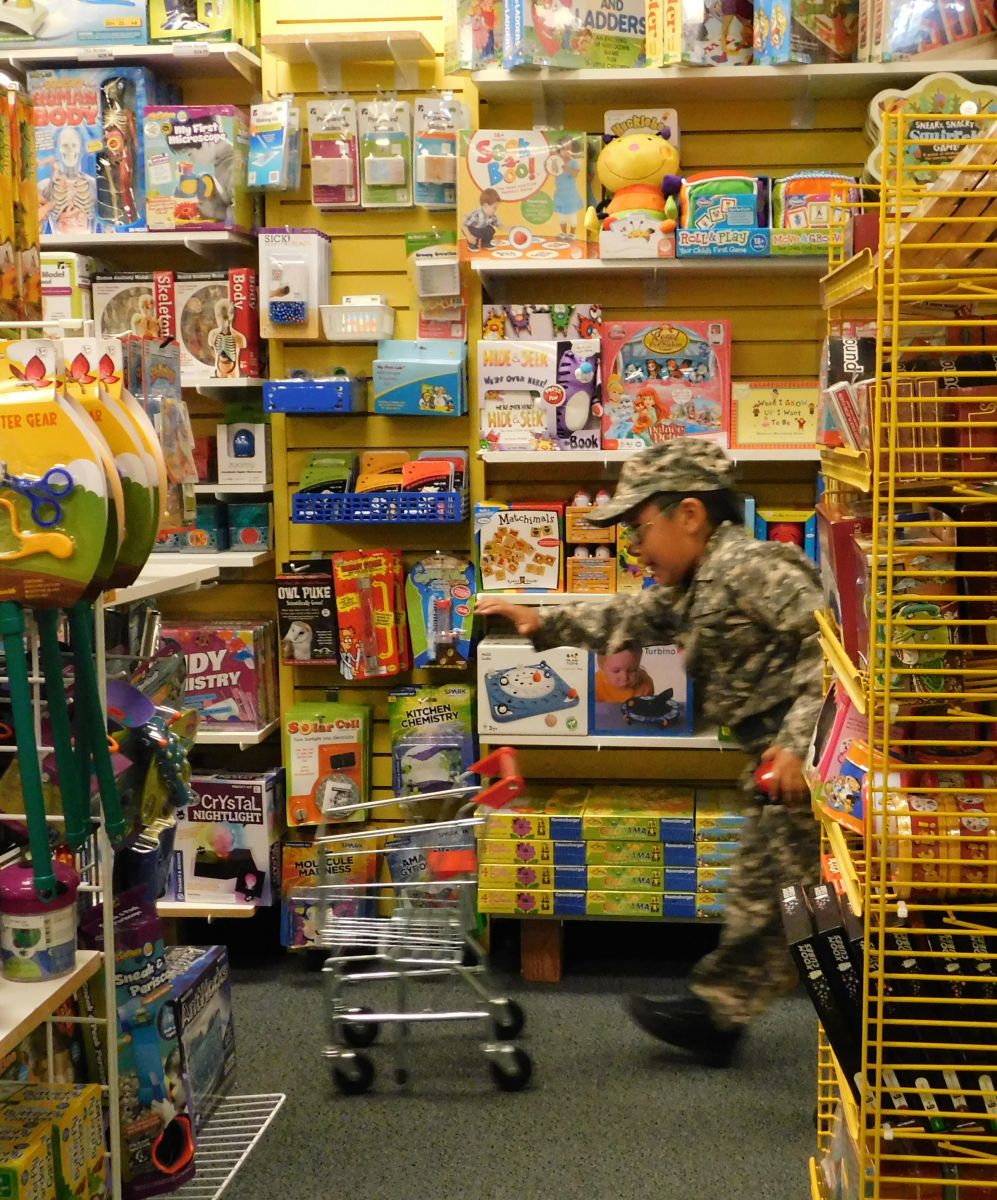 Here you can read about our business, learn about our unique services, and browse our on-line store. We only list some of our extensive in-store inventory online, so call us at (907)-522-8184 to find out if we have the special item you're looking for.
The team at Over the Rainbow can help you choose something just right for any child in your life and we offer a variety of other great services such as complimentary gift wrapping, priority shipping within the state of Alaska, and gift certificates in any denomination.
Our award-winning store is conveniently located in the Huffman Business Park next to the Huffman Post Office. We cater to all ages, from high-quality baby toys to games that will appeal to the whole family, including teens and adults. We specialize in open-ended toys and activities that nurture children's natural intellect and creativity. Visit or call us today to learn more about our unique selection and Alaska-focused services.