Over The Rainbow Toys - Toys for the Mind and the Imagination!
June 1, 2020
COME ON IN! We're OPEN!
We are so excited to finally be able to say it. We are resuming our regular hours and our doors are open to the public once again.
Please follow these basic requests.
MASKS ARE REQUIRED OF ALL CUSTOMERS
(Including children over age 2)
This is for the safety of our employees.
Use Hand Santizier When Entering
(located inside the door)
Keep children with you and under your direct control at all times.
We expect all customers to demonstrate the highest level of respect and consideration forour staff, fellow shoppers and our store contentsby practicing appropriate social distancing,not opening boxes,and making sure that children do not play with or mis-handle product.
We reserve the right to ask anyone to leave who is not able or willing to follow these requests.
We ask this in the interest of safety for all involved.
If you are not able to abide by these requests, or simply feel it is in your best interest to not enter,we are happy to continue toprovide curbside pickup of your orders placed on our website or by phone.
To pick up orders call 907-522-8184 and we will bring out your order.
Thank you for your understanding.
We remain profoundly grateful for the support of our community.
Welcome to Over the Rainbow Toys, your happy place to shop for toys in Anchorage! Thank you for choosing our Alaska business. Over the Rainbow has been locally owned and operated since 1993. Our expert staff is available in south Anchorage to serve you seven days a week!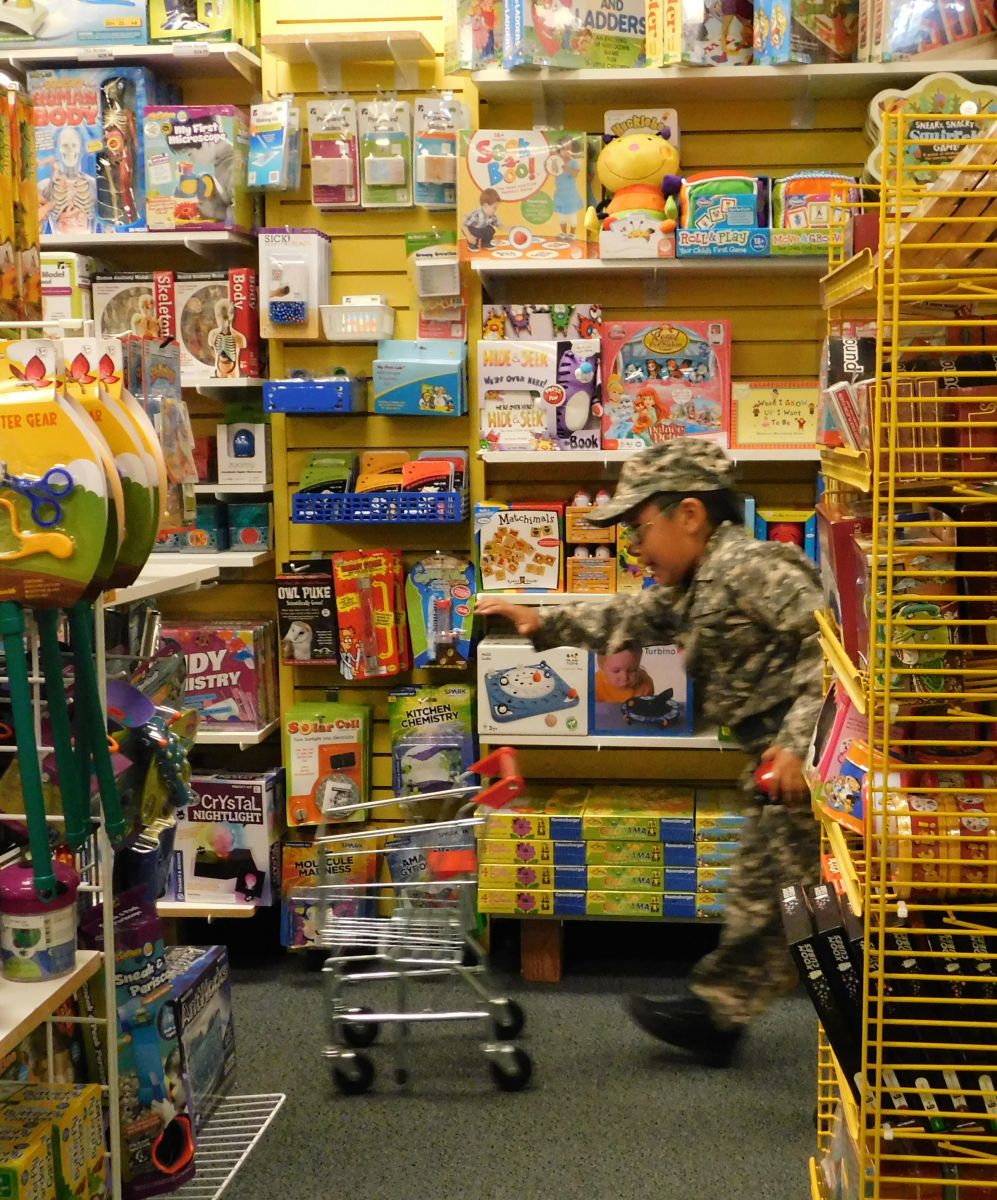 Here you can read about our business, learn about our unique services, and browse our on-line store. We only list some of our extensive in-store inventory online, so call us at (907)-522-8184 to find out if we have the special item you're looking for.
The team at Over the Rainbow can help you choose something just right for any child in your life and we offer a variety of other great services such as complimentary gift wrapping, priority shipping within the state of Alaska, and gift certificates in any denomination.
Our award-winning store is conveniently located in the Huffman Business Park next to the Huffman Post Office. We cater to all ages, from high-quality baby toys to games that will appeal to the whole family, including teens and adults. We specialize in open-ended toys and activities that nurture children's natural intellect and creativity. Visit or call us today to learn more about our unique selection and Alaska-focused services.